These curriculum overviews show the areas covered in each subject in each year group. For further details, see the relevant year group's folder below where you will find topic maps and knowledge organisers to give more detail of content covered in units of work.
***Academic year 2020-21: Due to COVID-19 restrictions, some of these units of work may not be covered or may be moved to a later term for this year only.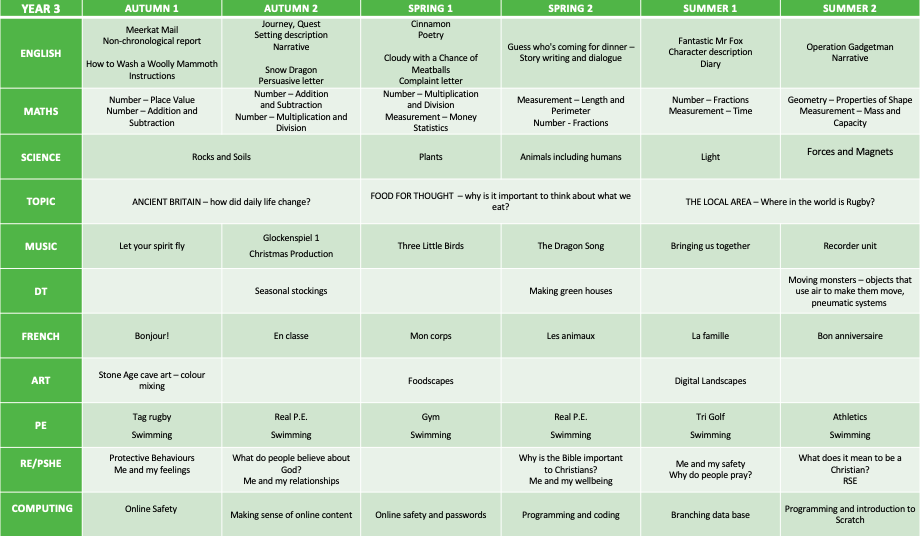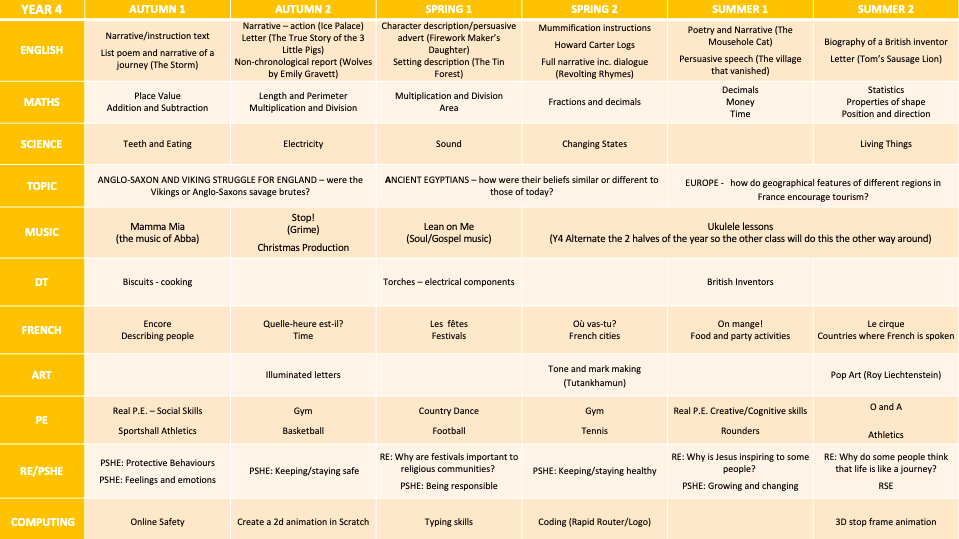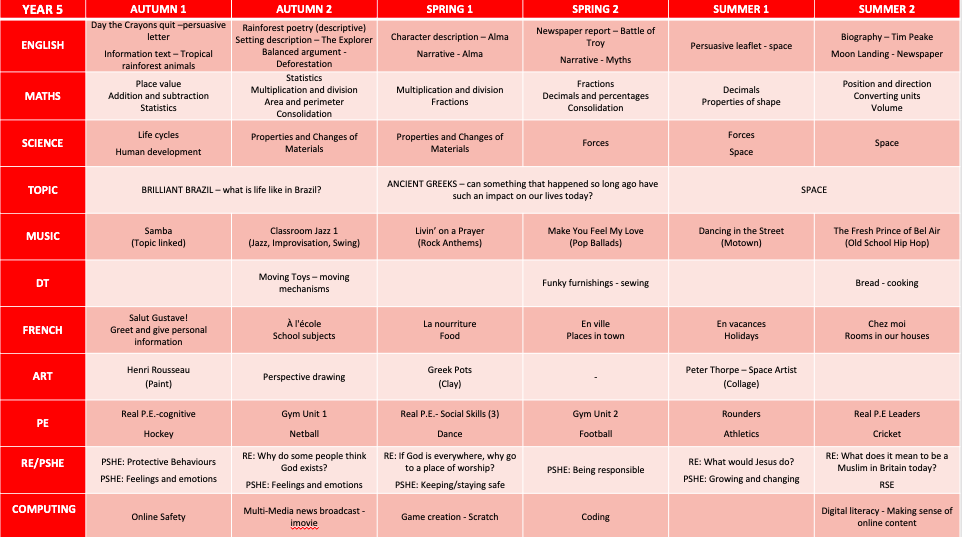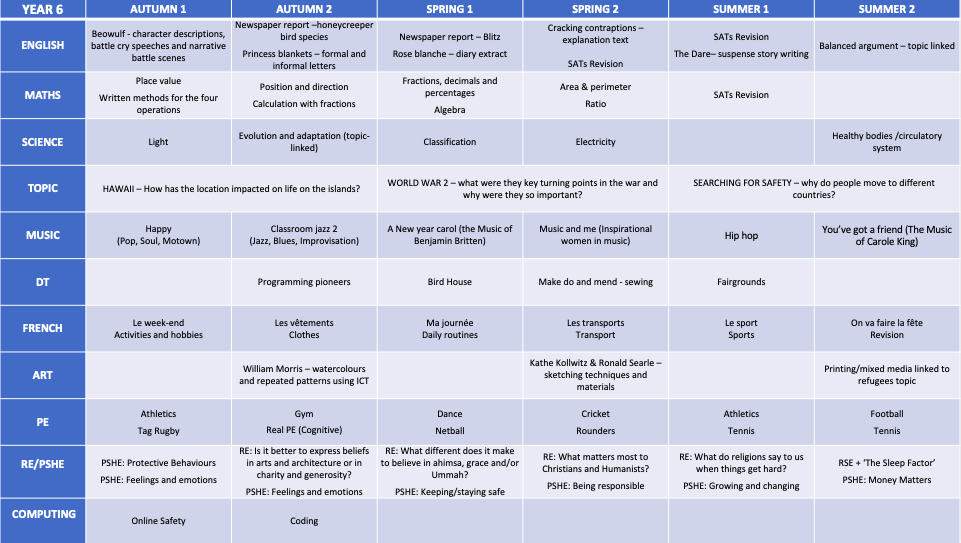 Protective Behaviours
As part of our safeguarding support for all children, alongside our PSHE curriculum, we also deliver the Protective Behaviours programme during the initial few weeks of every academic year and then revisit the messages through other PSHE lessons and as part of everyday support throughout the year. Protective Behaviours is part of the Warwickshire Education Safeguarding Service's Taking Care Scheme, designed to provide children with practical advice about how to keep themselves safe and how to observe and respect other people's right to feel safe.
Please see the image below for details of what is covered in each year group.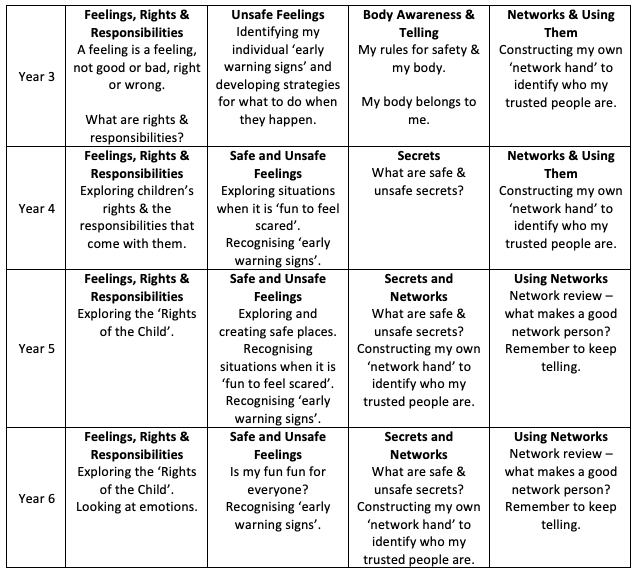 Curriculum
To find out more about the curriculum in a specific year group, please click on the year group button below.