Please find below our most recent Ofsted reports and relevant information from Ofsted.
OFSTED is the non-ministerial Office for Standards in Education, Children's Services and Skills. They inspect and regulate services that care for children and young people, and services providing education and skills for learners of all ages.
During our most recent inspection, in April 2015, we were judged to be Outstanding in all areas.  You can download the full report by clicking on the image below. Alternatively, you can access the school's full OFSTED history at https://reports.ofsted.gov.uk/provider/21/125580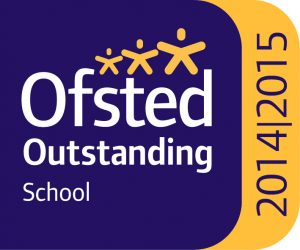 You can give OFSTED your views on our school at any time by clicking on the link below. This will take you to the OFSTED Parent View page.