Our Key Values: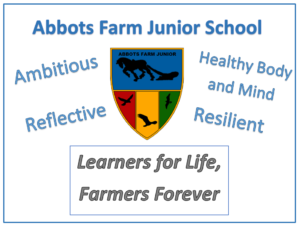 We aim to motivate children to have a thirst for learning through providing a wide variety of planned and spontaneous experiences, which promote AMBITION and help children gain a HEALTHY perspective of themselves and others.
By understanding what our children already know, we provide for the needs of each individual and, through high-quality teaching, enable them to achieve their goals.
We aim to develop REFLECTIVE, RESILIENT young people who know how to persevere when faced with difficulties, to accept making mistakes and to embrace them as part of their learning journey.
By providing an effective partnership with parents and the community, we strive to ensure our children develop respect for themselves, their families and others and approach learning as a tool for life.