At Abbots Farm Junior School, online safety is an integral part of our curriculum. We teach children how to be safe online, how to be sensible technology users and how to report things that concern them. If you or your child are worried about any inappropriate communications that have happened where a child may be at risk of exploitation, either online or in 'the real world', you can report this directly using the CEOP website which you can access by clicking on the CEOP button below. The CEOP Safety Centre has clear information and advice on what can be reported to CEOP, the reporting process and what will happen if you do decide to make a report. You can visit the CEOP Safety Centre and make a report directly to CEOP by clicking the Click CEOP button. However, if you or your child are worried about online bullying or something else online has worried you please come and speak to us at school. If you are a child who is worried about something that has happened online, remember you can also talk to Childline at any time on 0800 1111 or at www.childline.org.uk

Online Safety is only fully successful when parents work in collaboration with school to ensure the Online Safety message is consistent. It is therefore important that you as parents speak to your children about how they can keep safe and behave appropriately online. It is also essential to be realistic – banning the internet or technology will not work and it often makes a child less likely to report a problem. Education around safe use is essential. This section of our website is designed to support parents in sharing these same messages at home and to help them find further information about key online safety issues.
Safe Searching
We promote the use of the following search engines in school to ensure children search the internet safely. They are also excellent in supporting children with their research on the internet, as they only bring up child-friendly search results. Please promote these with your children at home too.
○https://www.dkfindout.com/uk/ (great for subject specific information such as animals)
○https://www.bbc.co.uk/cbbc/search (searches all BBC resources)
Online Safety Accreditation
We are a National Online Safety certified school and you can access many great resources on their website. You can find the link to this website and many other useful resources in the images below.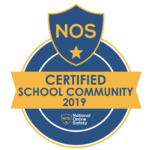 National Online Safety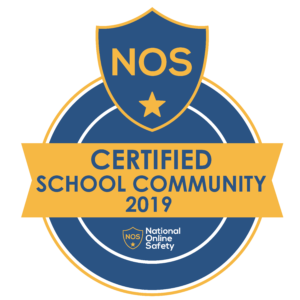 We are an accredited National Online Safety school and there are lots of resoirces for you to access on their website. Their helpsheets for different apps, devices, games and so on are particularly useful when you are trying to navigate the overwhelming world of technology and support your child in staying safe online.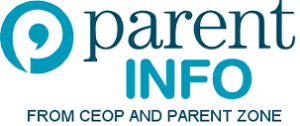 A CEOP and Parent Zone collaboration website designed to support parents with not only online safety issues but also a wide range of other areas such as relationships, parenting and health and wellbeing.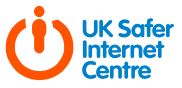 This website contains factsheets about apps like Instagram, Zoom and Houseparty plus advice on how to keep children safe using services such as Netflix and YouTube. There are also many other great resources and guidance for parents and carers.
NSPCC

Great resources from NSPCC about not only online safety but also safeguarding in general. Children attended an assembly and workshop delivered by NSPCC last year about keeping themselves safe.
Reporting Incidents
Any Online Safety incidents are recorded and followed up in line with our Online Safety policy, which can be found below. If you have any concerns relating to the online safety of any pupil in school, please call the school office and ask to speak to Mrs Webb who is the Designated Safeguard Lead (DSL) for Online Safety or any other DSL in school.