Home Learning Policy
Home learning is an important element of the curriculum at Abbots Farm and we conducted a thorough review of the process in 2018 in consulatation with staff, children and parents. As a result of this process, we created a home learning policy to clearly set out expectations and support families. Please click the link below to view the Home Learning policy.
Year 3 home learning is handed out weekly on a Friday and should be brought back to school by the following Wednesday. It is important that children bring their home learning in to school on this day as there is a dedicated lesson on the timetable for children to go through their home learning with their class teacher, assess their achievements and address any errors or misconceptions in line with our assessment and feedback policy. To enable children to get used to completing their home learning, we start in year 3 by setting Maths and English on alternate weeks and then build on this across their time with us. The table below sets out the compulsory elements of our home learning and how much we expect children to be doing each week.
Safe Internet Searching
Please remember everything you have learnt in your online safety lessons when using the internet for home learning and don't forget to use our recommended 'safer search engines'. You can find links to them all below:
○https://www.dkfindout.com/uk/ (great for subject specific information such as animals)
○https://www.bbc.co.uk/cbbc/search (searches all BBC resources)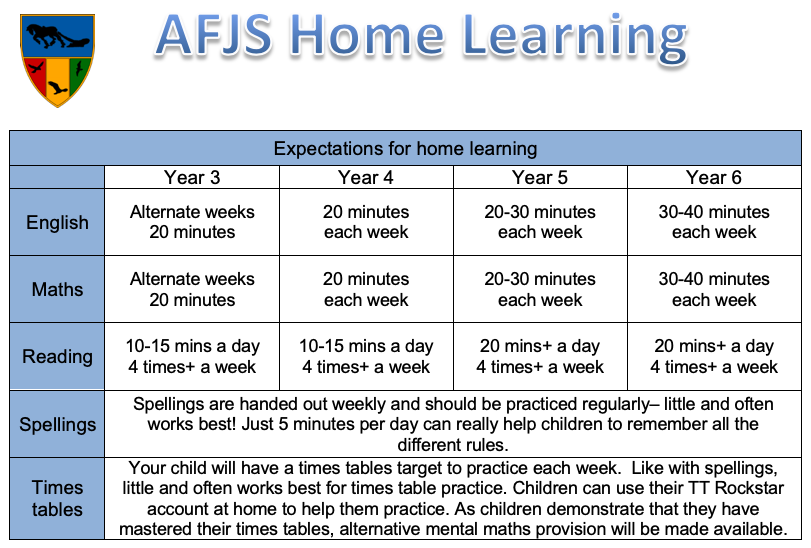 To complement the compulsory elements of our home learning, we also set termly home learning projects containing different cross-curricular activities linked to topics being covered in class. Following consultation with parents, we decided to continue to provide this as an optional element of our home learning to allow children and their families to engage with more creative tasks and wider curriculum areas at home if they wish to.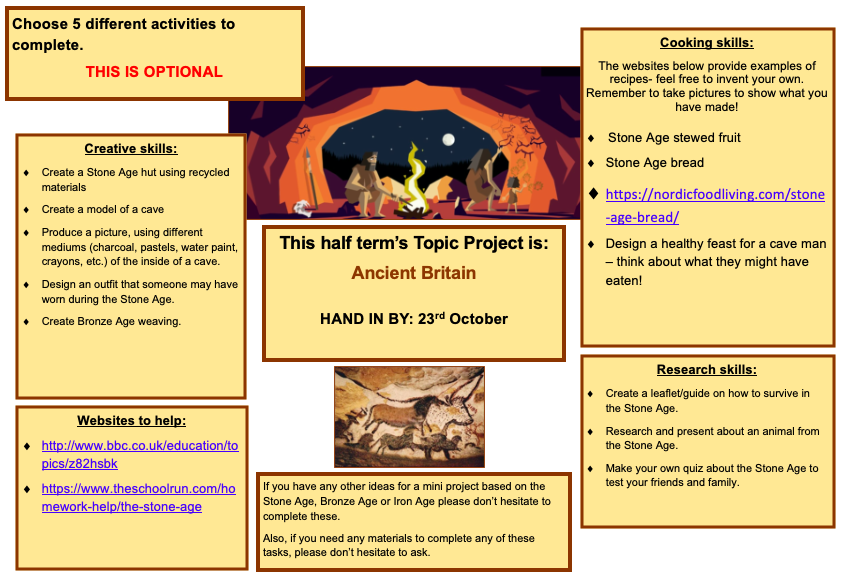 In addition to the topic home learning project and to support you in some of the activities, we have created a collection of resources for you to use to find out more about our Year 3 Autumn Term topics. Click on the image below to access all the links.